taller
workshop
We are a multidisciplinary animation workshop founded in 2004 in Mexico City. We are dedicated to give life to countless stories, ideas and characters with rich animations.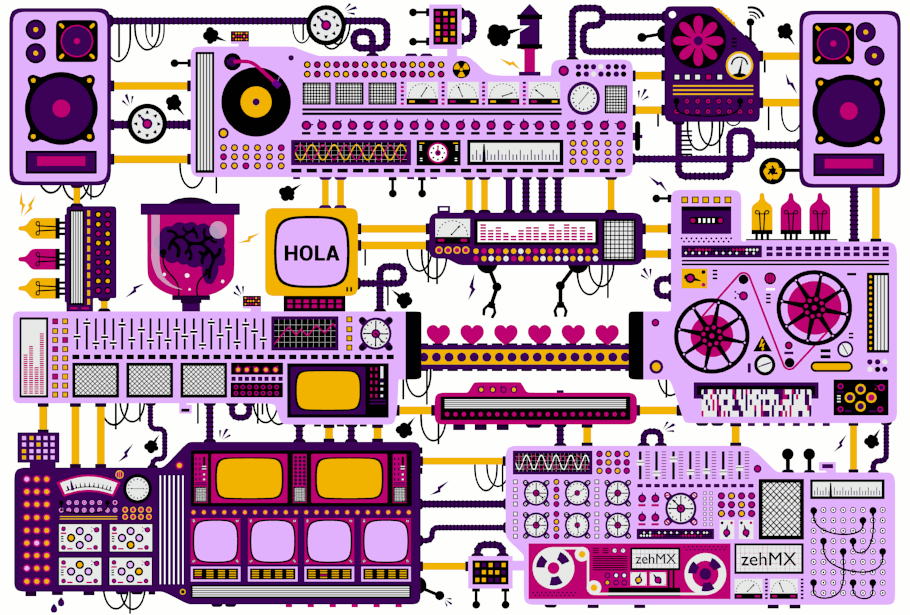 Somos un taller de animación multidisciplinario fundado en 2004 en la Ciudad de México. Nos dedicamos a dar vida a infinidad de historias, ideas y personajes, producimos animaciones que reflejan facetas de la vida diaria y de nuestra realidad. Nuestros trabajos abarcan ilustración, diseño gráfico e industrial, arquitectura, urbanismo, producción de series Web, cortometrajes, motion graphics, diseño de productos e imagen de marca.
Activamente trabajamos y expandimos ideas creativas, buscamos nuevos retos y su materialización a través de gráficos por computadora, con técnicas de animación 3D y 2D, buscando siempre creatividad, innovación, calidad, impacto visual y agregar valor en cada proyecto.
We are a multidisciplinary animation workshop founded in 2004 in Mexico City. We are dedicated to give life to countless stories, ideas and characters, we produce animations that reflect facets of daily life and our reality. Our work in illustration, graphic and industrial design, architecture, urban planning, Web series production, short films, motion graphics, product design and image branding.
We work actively and we expand creative ideas, seek new challenges and their realization through computer graphics, 3D techniques and 2D animation, always looking for creativity, innovation, quality, visual impact and value addition to each project.
equipo de trabajo
workteam
método de trabajo
working method
Cada animación comienza con una gran historia, desde la idea inicial buscamos transmitir mensajes profundos y conexiones emocionales en sus escenas, para generar fuertes impresiones en la audiencia. Dotamos a cada animación de una personalidad única, al conjuntar creatividad con el abanico de los programas de cómputo que utilizamos, factor que nos permite controlar todo el proceso creativo: desde la preproducción, la producción y hasta la postproducción.
El proceso de generación de una imagen o video se divide en las siguientes etapas:
delimitación de la idea, acuerdo sobre el alcance, estilo y formato de presentación al público,
elaboración del guión, estableciendo el aspecto de los personajes, escenarios, elementos, secuencias y escenas que formarán la composición,
presentación en bloques de los puntos clave en cada secuencia, es decir, las posturas (levantado, tomando una taza, abriendo la puerta) de los personajes y elementos que interactúan en cada secuencia,
producción de las secuencias acordadas en la delimitación, el guión y la presentación de bloques: modelado con detalle de los personajes, sincronización de los detalles, tomas y ambientación,
composición e integración de efectos especiales, sonidos e interacciones finales en postproducción.
Each animation begins with a great story, from the initial idea we seek to convey deep messages and emotional connections in their scenes, to generate strong impressions in the audience. We provide each animation with a unique personality, combining creativity with the range of computer programs we use, a factor that allows us to control the entire creative process: from pre-production, production till postproduction.
The image or video generating process is divided in the following phases:
delimitation of the idea, agreement on the scope, style and presentation format to the public,
script writing, setting the look of the characters, stages, components, sequences and scenes that will form the composition,
block presentation of the key points in each sequence, ie, the positions (standing up, sipping a cup, opening the door) of the characters and elements that interact in each sequence,
production of the sequences agreed on the delimitation, the script and the presentation of blocks: detailed modeling of the characters, timing details, shots and atmospheres,
composition and integration of special effects, final sounds and interactions in post-production.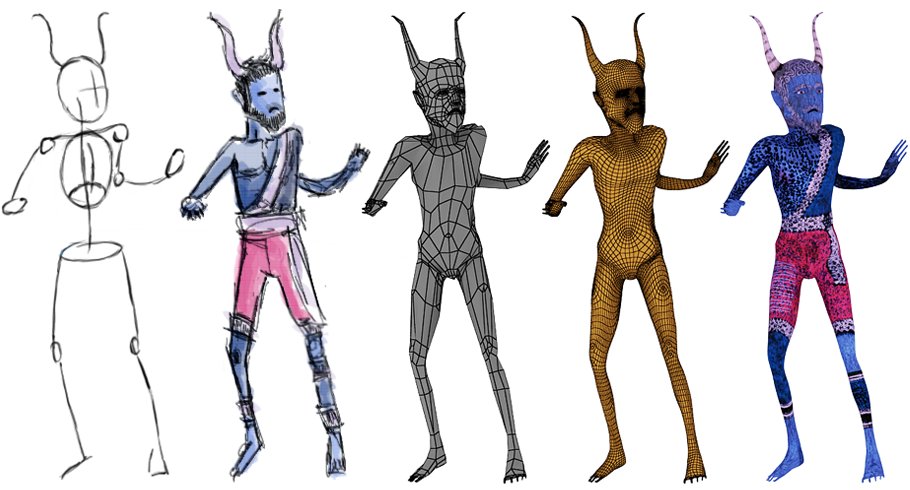 Festivales
Festivals
Pensamos que participar en festivales es, tanto una manera de difundir nuestra labor, como de compartir experiencias con otros profesionales del cine, y fortalecer lazos, prácticas y objetivos con diferentes organizaciones. Exponer nuestro trabajo nos permite exponer nuestro trabajo a diferentes audiencias, comparar nuestras técnicas y aprender con los demás, de colaborar y de recibir observaciones que nos hacen diversificar nuestra actividad.
Desde 2004 hemos participado en:
We think that participating in festivals is, both a way of spreading our work, and of sharing experiences with other film professionals, and strengthening ties, practices and objectives with different organizations. Exposing our work allows us to expose our work to different audiences, compare our techniques and learn with others, to collaborate and receive observations that make us diversify our activity.
Since 2004 we have participated in:
Festivales: Cine y Animación
Festivals: Cinema and Animation
Inglaterra - 3d Total Excellence Award - 2004
México - Da Mecsican toy estail 2007
Estados Unidos - Visualization Masters Award 2007
Polonia - Evermotion Editors' Choice Award 2009
Nueva Zelanda - Blender WorldCup 2010
Israel - Nazareth film festival 2015
Argentina - Festival Internacional de Cineminutos 2015
México - Locomocion Fest 2015
Estados Unidos - Wiper Film Festival 2015
México - Sexto Concurso de Cortometraje Animado 2015
Perú - Festival VideoBabel 2015
México - Feratum Film Fest 2015
México - Kine - MUESTRA INTERNACIONAL DE CORTOMETRAJES 2016
México - Tlanchana Fest - Festival de Cine y Arte Digital 2016
Rumania - 12 Months Film Festival 2016
México - Festival Online Futuros Asimétricos 2016
Bolivia - Festival Internacional de Cine Santa Cruz. FENAVID 2016
Rusia - INTERNATIONAL ECOLOGICAL TV FESTIVAL TO SAVE AND PRESERVE 2016
Argentina - 10º Festival Latinoamericano de Cortometrajes. Cortala Tucumán 2016
Argentina - Festival de Cine Independiente de Neuquén (Fecineu) en el Museo Nacional de Bellas Artes -MNBA- Competencia oficial. 2016
España - No te cortes y muestra tu corto 2016
España - La XIV Muestra de Cine Social La Imagen del Sur. Córdoba 2016
México - Muestra Internacional de Cortometrajes MULTIFEST 2016 [selección oficial, evento suspendido]
Italia - Premio Cinematografico Palena 2016
Brasil - Festival Cine Curtas Lapa 2016
Brasil - Festival Internacional de Animação da cidade de São Gonçalo 2016
Venezuela - Festival de Cine Latinoamericano y Caribeño Clemente de la Cerda 2016
Chile - Muestra de Cine+Video Indígena 2016
España - Festival internacional de cine Fantástico, Terror y Gore de Amposta 2016
México - Bienal Internacional de Video y Cine Contemporáneo VIDEOFEST2K16
Uruguay - Festival de Cine Estudiantil Fenacies 2016
España - Concurs de curts fantàstics i de terror de Sants 2016
Chile - FIC WALLMAPU 2016
España - XII Muestra de Cortometrajes San Rafael en Corto 2016
Perú - Lima - 20 Festival de Cine de Lima Muestra Itinerante 2017
Inglaterra - Winchester School of Art - When removed from view, removed from existence 2017
Festival de Cine Estudiantil FENACIES de Uruguay 2021
International Animation Festival AJAYU - Peru 2021
Festival Internacional de Cine de Suspenso, Terror y Sci-Fi SUSTEFEST - México 2021
Curta-Se Festival Iberoamericano de Cinema de Sergipe - Brasil 2021
Festival de Cine de Paracho - México 2021
CuPhábrika - International Short Film Festival For Children And Youth - Brasil 2021
Festival Cinema com Farinha - Brasil 2021
The Filmy Monks International Film Festival - India, Mumbai 2022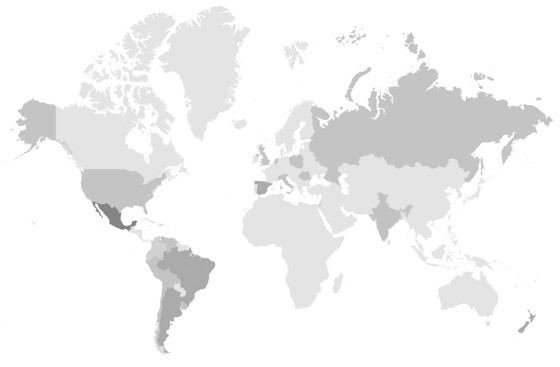 carpeta Web + reel
Web portfolio + reel
Descargar carpeta Web (formato PDF)
Download web portfolio (PDF format)
muestra de trabajos 2021
demo reel 2021
Colaboraciones: Arquitectura y Diseño
Collaborations: Architecture and Design
Consorcio ARA. Bosques de las Lomas, CDMX.
fr-ee – Fernando Romero Enterprise, CDMX.
Parque Humano. Polanco, CDMX.
Caracolrojo. Torre Montreal, Tudela, Navarra, España.
IMAI Imagen Virtual. Industrial Vallejo, CDMX.
Inmobiliaria Walder SA. Polanco, CDMX.
Derek Dellekamp Arquitectos. Polanco, CDMX.
Studio Arquitectos. Polanco, CDMX.
CHK arquitectura. Col. Condesa, CDMX.
mx.a sc / Tatiana Bilbao. Paseo de la Reforma, CDMX.
Productora Carlos Bedolla Ikeda. Roma Sur, CDMX.
A5 Arquitectura. Bosques de las Lomas, CDMX.
Taller de Arquitectura Integral SA de CV. Reforma, CDMX.
Sánchez White Arquitectos, Col. Hipódromo, CDMX.
Rosana Montiel, Arq. Colonia Condesa, CDMX.
Punto-Línea-Plano, Colonia Roma, CDMX.
Proyecto Civil Integral SA de CV. La Alteña I, Naucalpan.
Artymaña Taller de Imágenes. Cuajimalpa, CDMX.
A04. Del Valle, CDMX.
at 103 sc. Col. Juárez, CDMX.
GO Grupo. Lomas de Sotelo, CDMX.
KMD Arquitectos. Santa Fe, CDMX.
Colaboraciones: Animación y Medios
Collaborations: Animation and Media
Secretaría de las Mujeres, Ciudad de México.
Instituto de Estudios Superiores "Rosario Castellanos".
Universidad de la Salud, CDMX.
Easterland Productions, Ensenada.
JVM MX, CDMX.
PHP México, CDMX.
Teléfonos de México, S.A.B. de C.V. CDMX.
Grupo Sanborns, CDMX.
Inbursa Grupo Financiero. CDMX.
Ixkeh Capacitación y Sistemas S.A. de C.V. CDMX.
DGTIC UNAM, CDMX.
Hildebrando SA de CV, CDMX.
Haiku Incorporated, New York City. USA.
Revista Digital Universitaria, UNAM. CDMX.
Federación Mexicana de Esperanto, CDMX.
Spring Hispano, CDMX.
Grails México, CDMX.
YouTube México, CDMX.
Charlas Impartidas: Comunidades de Diseño y Tecnología
Talks given: Communities of Design and Technology
Red Hat Linux México - Sistemas operativos
JVM Group - Java Virtual Machine
PHP México - PHP The Right Way
Grails.org.mx - Groovy en tu lenguaje
SpringHispano.org - Spring en tu idioma
Informática Biomédica - Tecnología y Medicina
Seminario Moodle - Plataforma Moodle
Educación - Software libre
Software Guru - Desarrollo de software
Blender, Diseño 3d, Cortometrajes
zehmx - Taller de animación
zehmx - Animation workshop
Proyectos, educativos, investigación y sociales:
Educational, research and social projects:
Luchador bootleg
inf zehMX
Love Asian Trends
Aprendamos Kanji
Footballpedia x
Minecraftarium
ZehShows
Moodle Books
Blender Books
The game practice
Hola ZehMX
Lista de Cortometrajes:
Short Film List:
Work-A-Rama
Among us - la película
Xochiyaóyotl
¿Lo compartirás?
Space Cats
Magic toboggan
Bad reflection
Ice cream time
The monster
Voxel football
Surprise
Remembering a dream
Pulquenauts
Icnocuicatl proyect
The Faun
Visit Mexico
Minecraft Creeper Magician
Zug the bear
The clock
Happy Capsule
ZehShows - Series Web:
ZehShows - WebSeries:
Draw my life
The Hospital
The animated tweets
My digital book
Life Lessons
Quickies
Minecraftarium
más información
more information
Si deseas profundizar, aclarar o preguntar cualquier asunto relacionado a estos servicios, método de trabajo o requieres alguna colaboración, describe las especificaciones y características de tu proyecto o diseño, sea para resolver alguna duda o sencillamente para saludar, al correo:
For more details, clarification or asking any question related to these services, method of work or if you require some kind of colaboration, please send an email to inf at zeh dot mx, attaching the specifications and features of your project or design.
To solve any doubt about our work or just to say hi, it is to your disposal:
correo: inf arroba zeh punto mx
mail: inf at zeh dot mx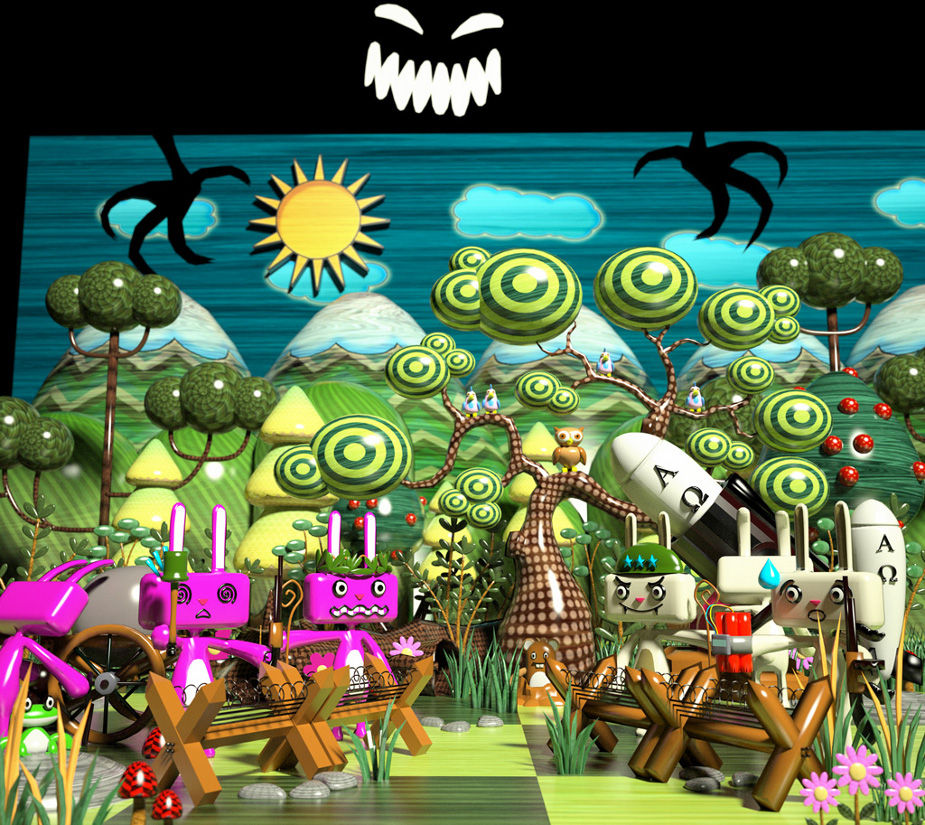 Participación en el Blender World Cup 2010.
Participation in the Blender World Cup 2010.